Mashed potatoes (Purè di patate)
Simple but delicious.
ingredients (2 people)
potatoes: 500gr
milk: 250ml
butter: 30gr
parmesan: 30gr
nutmeg
salt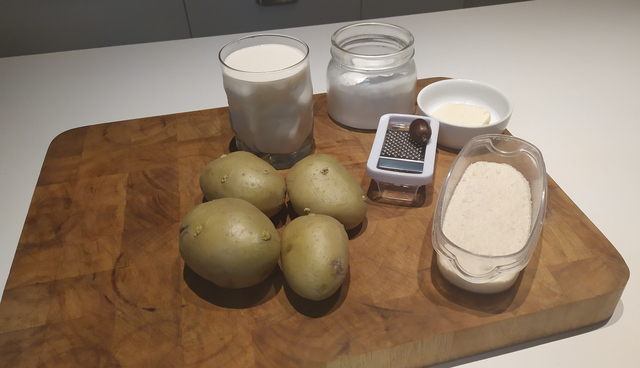 instructions
Boil the potatoes.

In a saucepan, mash the potatoes with a potato cutter.

Slowly stir in the milk and cook for 15 minutes, stirring to avoid lumps.

Add the salt, butter and parmesan and stir.