Rigatoni alla carbonara
One of the most "falsified" recipes abroad.
ingredients (2 people)
rigatoni: 200gr
pork jowl: 70gr
pecorino: 80gr
eggs: 3 whole (or 4 yolks)
extra virgin olive oil
salt
pepper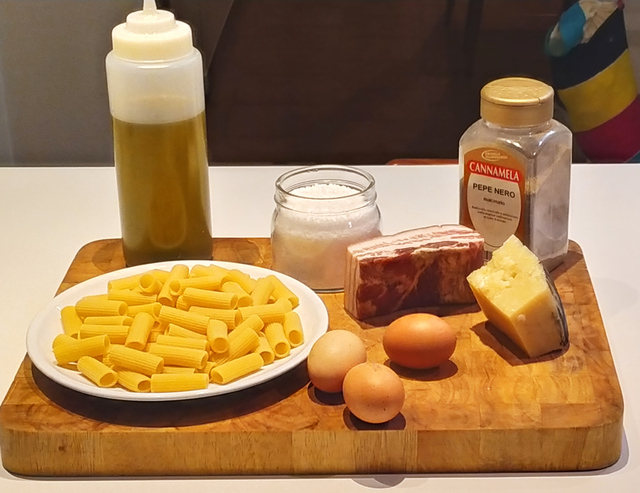 instructions
Mix the beaten eggs with half the pecorino cheese and pepper in a bowl, adding a little hot water.

Fry the bacon cut into sticks in a little oil and set aside.

Cook the pasta (to the tooth).
Quickly drain the pasta in the pan, add the egg and pecorino mixture and stir until the desired consistency.

Add the sautéed bacon and some of its fat.

Serve by sprinkling with the rest of the pecorino.