Microwave asparagus (Asparagi al microonde)
A quick way to cook them.
ingredients (2 people)
asparagus: 300gr
extra virgin olive oil
salt
lemon
vinegar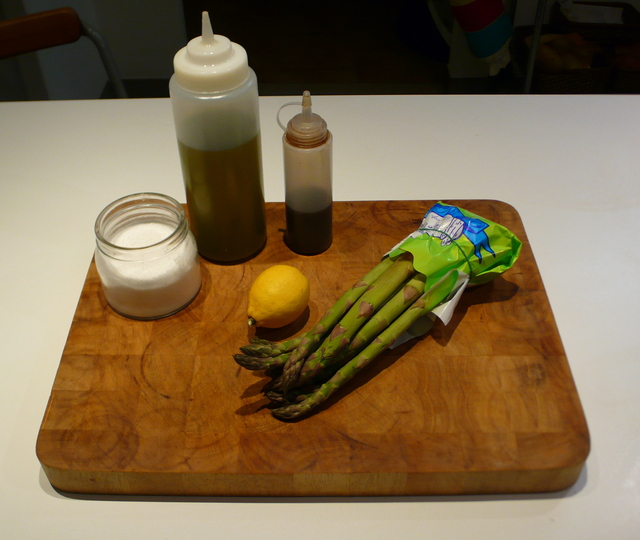 instructions
Cut the end of the asparagus and wash them.
Put them in a special microwave container, adding a little water to the bottom.

Close tightly and cook at maximum power for 10 minutes.

Season with oil, salt and lemon (or vinegar).